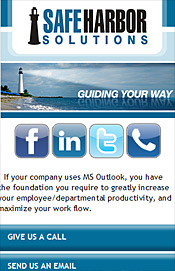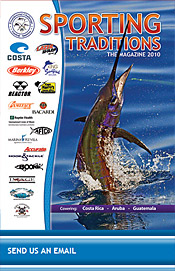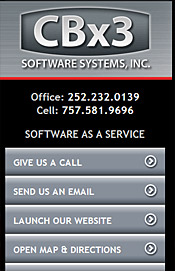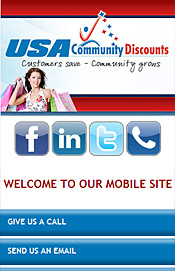 Facts and Benefits
QR (Quick Response) codes are 2 dimensional bar codes that are used to transfer information through mobile phone barcode readers.



Many major companies are using QR codes to brand and advertise such as Walmart, OnStar, Best Buy, Starbucks, Ralph Lauren, Pepsi, and many others.



QR codes are very affordable to create, they store a LOT of data, and they do not require expensive barcode scanning devices to work.



A QR code scanner is very easy to download, but most mobile smartphones now already come with a QR code scanner installed.



QR codes are becoming popular amongst consumers. From January 2010 through December 2010, the number of people who scanned QR codes worldwide shot up by 13 times.



QR codes are helping businesses generate more leads, more sales, and more long-time customers.



QR codes simplify the consumer experience by making it possible to "scan" instead of "type" to access your information on their mobile device.



With the snap of a camera phone - or one equipped with a QR code scanner -consumers can scan your QR code and INSTANTLY connect to various forms of digital media or retrieve desired information. A QR code can take them to an opt-in form, a website (preferably a mobile-friendly website), directions to an establishment, a coupon, a video, a menu, picture, a Facebook Fanpage, Twitter page – the possibilities are endless!



QR codes can help you build a customer list fast. Create a QR code that links to an opt-in page where consumers will leave their name and email address in exchange for some type of incentive.



QR codes can be easily placed on all of your marketing materials including business cards, T-shirts, flyers, receipts, print advertising, signs, billboards, your website, store windows/displays, and many others.



QR codes can be linked to your Social Media profiles such as Facebook, Twitter, and YouTube to create a powerful list-building combination.



You can create QR codes to help you get a TON of customer reviews on all of your online directory listings; such as your Google Places Business Listing, Yelp, Insider Reviews, Super Pages, etc. A lot of good online customer reviews are powerful in converting your prospects into new customers.



Once a consumer has your QR code stored on their phone, it serves as a reminder to them about your business.



Traditional advertising methods require printing and publishing, which can cost thousands. But there are no printing costs involved with QR codes. And it's easy to make changes to your destination when things change – you don't have to worry about changing your add and then re-printing and re-publishing.
Why you need a Mobile Website with QR Codes

Studies show that current mobile web-user experiences are overall horrible when it comes to viewing and navigating websites that were designed to display on our desktops. It's like stuffing a 9 inch box into a 3 inch hole - it's not pretty.



Websites that have not been optimized for mobile viewing are too cluttered and negatively impact the visitor's ability to locate information. Mobile users need to scroll up, down, left, right, etc... Don't forget to zoom in so you can read the text and start scrolling all over again



Traditional websites are designed to be viewed on a computer screen instead of a mobile device. This means that most regular websites are not compatible with mobile devices, plus the graphics being used on today's websites are much too large for mobile devices causing them to run slower than they should.



More and more people are using their mobile devices to access the Internet while on the go. In fact, one-third of the world's population uses their mobile devices to perform Internet searches.



One-half of all Internet searches for LOCAL products and services are performed from mobile devices.



Gartner reports that approximately 96 million mobile searches performed in 2009 were by those looking for a "location –based" (LOCAL) service. This number is expected to grow to more than 526 million searches by 2012.



Mobile-friendly websites receive higher mobile search engine rankings.



Mobile-friendly websites have higher speed, making the visitor experience more pleasurable.



Helps you attract both "new" and "repeat" customers by giving your business "instant mobile marketability" when your visitors land your clean mobile site with all of the important information clearly and easily accessible.



Can be viewed anytime and anywhere mobile cell phone coverage is available. Due to the massive amount of Internet-enabled mobile devices across the world, this means your website can easily be exposed to millions of people.



Makes it easier for "On the go" visitors to easily find your business and contact you with one-click calling, one-click email, and instant directions. This eliminates the need for your customers to take "extra steps" in order to contact or visit your business.



When users are successful in finding what they need while visiting a mobile website, they're more likely to come back. When mobile users land on a website that is all distorted, they quickly exit and make a mental note never to return.



Have the advantage of coming up higher in search engine results for local searches performed on mobile devices. This means that when people search for your type of product or service using their mobile device, you can show up higher in the results just because you have a mobile website.



Gives you the advantage over your competitors; most of which are not even leveraging the powerful benefits of mobile marketing.



It is easy to track your mobile success with free reporting and analytic tools available with most mobile platforms. Simply track your visitors and make improvements where necessary.



Integrating social media platforms such as Facebook, Twitter, and YouTube with your mobile website is simple and will help boost your profits even more.